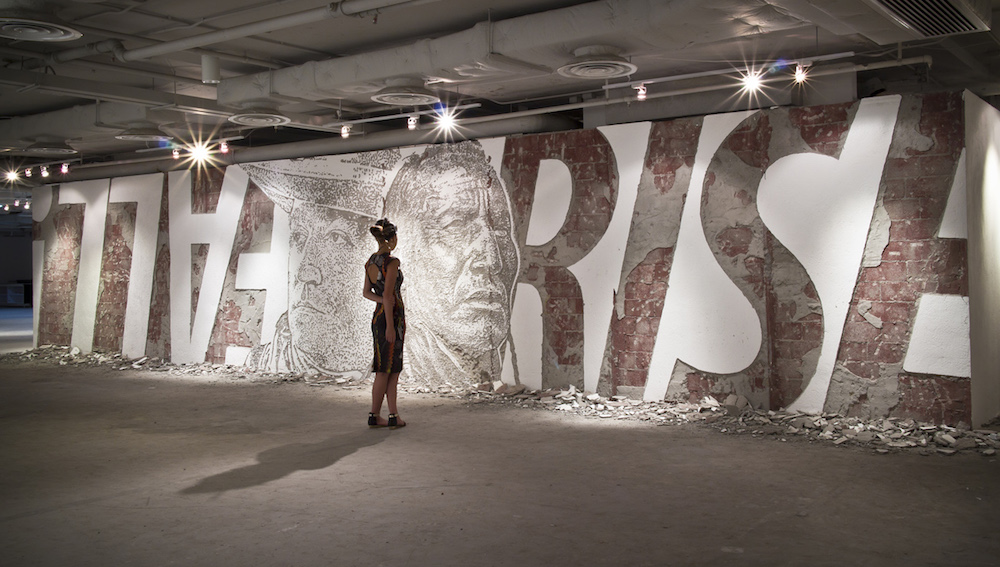 Time: Wednesday, March 30, 2016, 15.00-17.30
Location: University Theatre, Room 101A.A Nieuwe Doelenstraat 16-18, Amsterdam.
Critics of street art have increasing voiced concerns regarding the convergence of creative authenticity with advertising and the commodification of branded street artists. Few can claim the complex and varied relationship to celebrity that Banksy has had. As Sarah Banet-Weiser observes, even though Banksy critiques the world of advertising and branding calling such practices brandalism he is clearly a brand in and of himself (2012, 94). This lecture will offer a comparative approach to the performative dynamics of celebrity in street art, with reference to Banksy and Alexandre Farto (the Portuguese street artist aka Vhils) and to the ambivalence of acts of political dissent and transgressiveness by celebrity activists. For the purposes of addressing issues of authenticity and authorial branding, the texts to be analysed are Banksy's documentaries Exit Through the Gift Shop (a critique of the over-hyped street art market and of celebrity endorsements) and Make this the year YOU discover a new destination (about the Israeli-Palestinian conflict), as well as selected videos that feature Vhils's art and show his skillful play with the cultural industries.
About the speaker
Ana Cristina Mendes is currently Research Fellow at the University of Lisbon Centre for English Studies (CEAUL/ULICES). Her areas of specialization are cultural and postcolonial studies, with an emphasis on the representations of alterity in the cultural industries and reception in the global cultural marketplace. Her latest publications include the book Salman Rushdie in the Cultural Marketplace (2013) and Walls and Fortresses: Borderscapes and the Cinematic Imaginary (2015), a special issue of Transnational Cinemas. She is co-editing the special issue New Directions in Rushdie Studies of The Journal of Commonwealth Literature (2017) and the collection Victorians Like Us: Domestic Intimacies, Public Performances. More information is available on her website: http://www.ulices.org/english-culture/ana-cristina-mendes.html