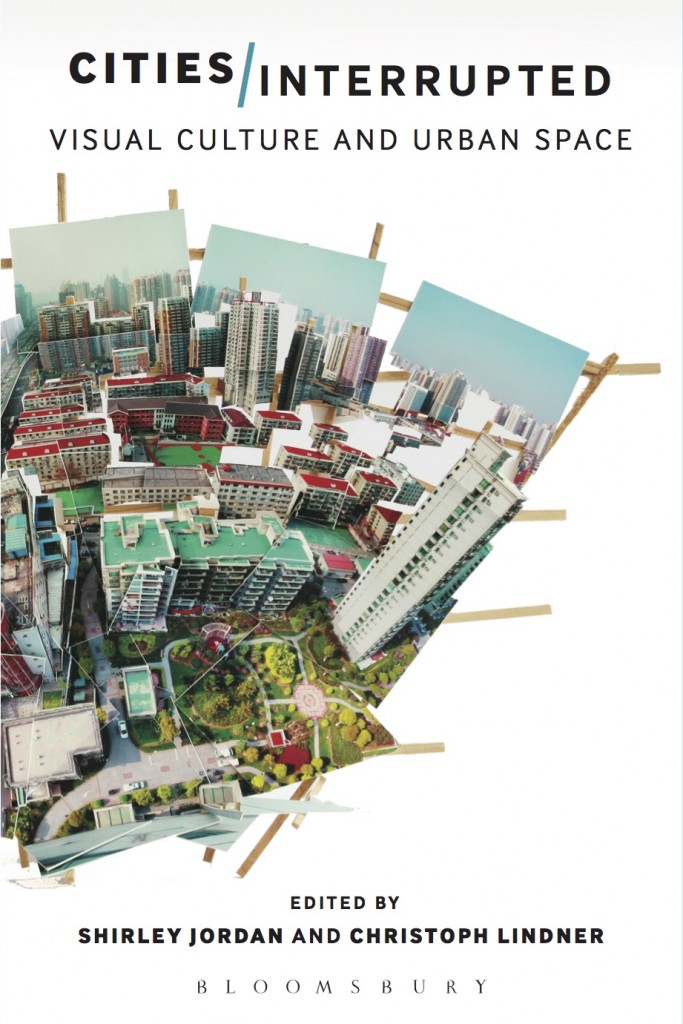 Edited by Shirley Jordan and Christoph Lindner
Published by Bloomsbury, 2016.
Cities Interrupted explores the potential of visual culture – in the form of photography, film, performance, architecture, urban design, and mixed media – to strategically interrupt processes of globalization in contemporary urban spaces.
Looking at cities such as Amsterdam, Beijing, Doha, London, New York, and Paris, the book brings together original essays to reveal how the concept of 'interruption' in global cities enables new understanding of the forms of space, experience, and community that are emerging in today's rapidly transforming urban environments.
The idea of 'interruption' addressed in this book refers to deliberate interventions in the spaces and communities of contemporary cities – interventions that seek to disrupt or destabilize the experience of everyday urban life through creative practice. Interruption is used as an analytic and conceptual tool to challenge – and explore alternatives to – the narratives of speed, hyper-mobility, rapid growth, and incessant exchange and flow that have dominated critical thinking on global cities.
Bringing art and creative practice into the centre of discussions about the future of cities, alongside discussions of development, design, justice, health, sustainability, technology, and citizenship, this book is essential reading for anyone working at the intersections of a range of urban, cultural and visual fields, including urban studies, urban design and architecture, visual studies, cultural studies, media studies, art history, and social and cultural geography.
More details are available on the publisher's website.